Is it classy or just boring? Well, we surely wouldn´t do this "design", which already exists in way to many copies, if we didn´t have something to add. While keeping the basic character of the original, our materials and construction brings it to a new level in clear, dynamic, sensitive and punchy tone. Nothing can supersede a face-to-face check, but you can get a first impression from our sound-samples. Oh, it also weights next to nothing.....
Typical 5-string specs:
Scale length: 867mm (34")
Frets: 21
Width/thickness at nut: 42mm, 23mm
Width /thickness at 12th fret: 57mm, 25.5mm
String spacing at bridge: 17 or 19mm
String spacing at nut: 9.5mm
Pickups: 2 Delano humbuckers (others upon request)
Preamp: BassXX (bass, treble, parametric mids, active/passive switch, battery control-LED)
Power Supply: 9V
Power consumption: 0.5mA
Hardware: ETS bridge, Kluson tuner, truss rod
Colors: all, pearl and metallic effects
Neck shape: round "D"
Weight: 2500-2700grams (about 5.5 pounds)
Available as 4-, 5-, or 6-string (more upon request), all sorts of pickups, active or passive, different string-spacings, w/ or w/o pickguard, etc...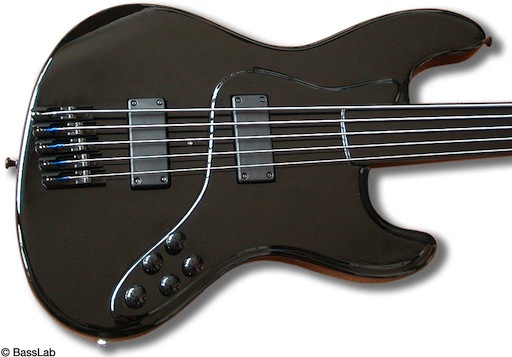 The standard Soul model is a classic headed instrument. As always, you can have all sorts of hardware, even add headless tuners and string-locks at the headstock or go fully headless. The bridges on the left are single-strings.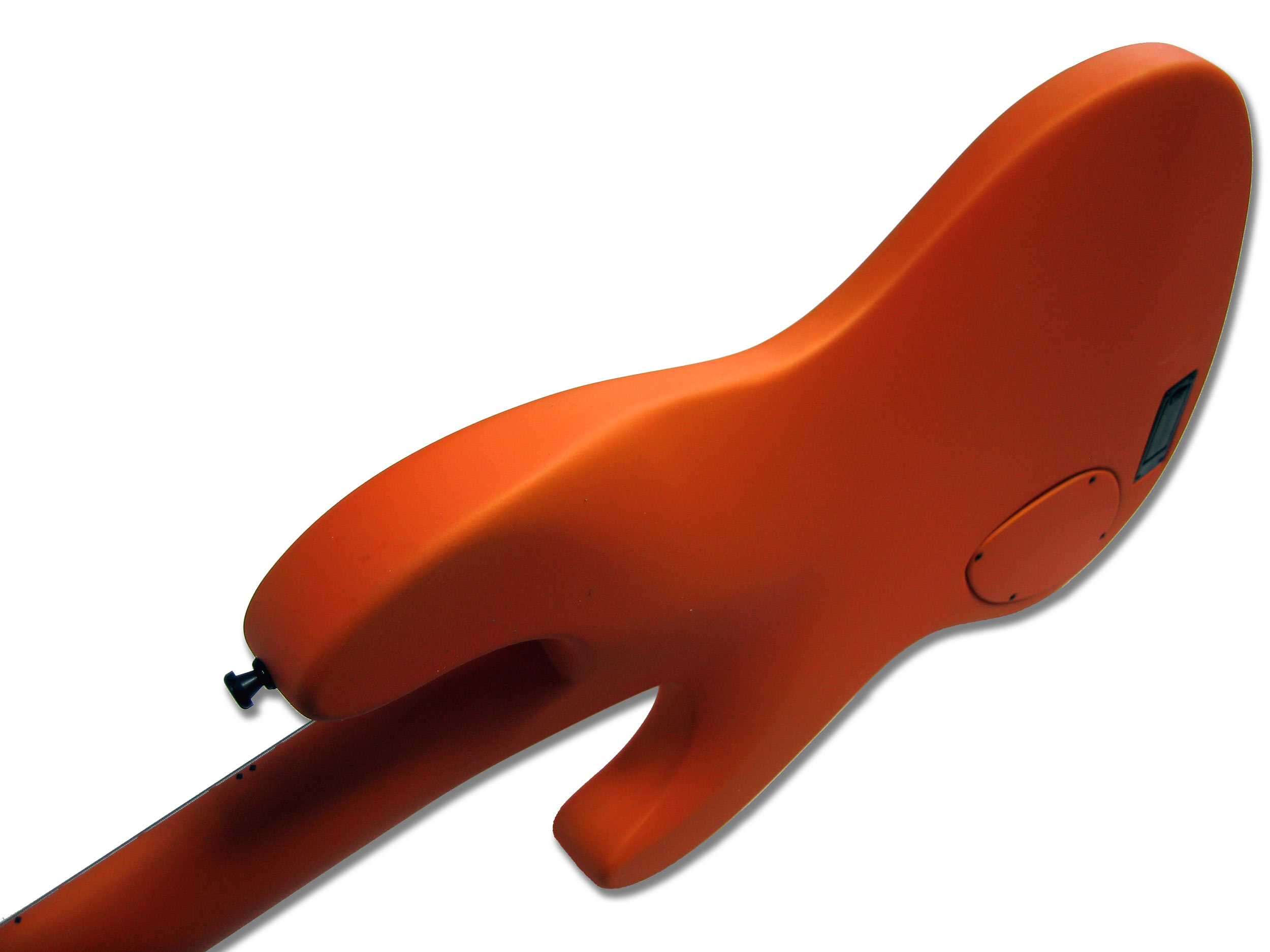 While the front keeps the classic look, there is a lot more shaping on the backside for better balance, comfort and stability. The body-neck intersection allows easy access to the highest frets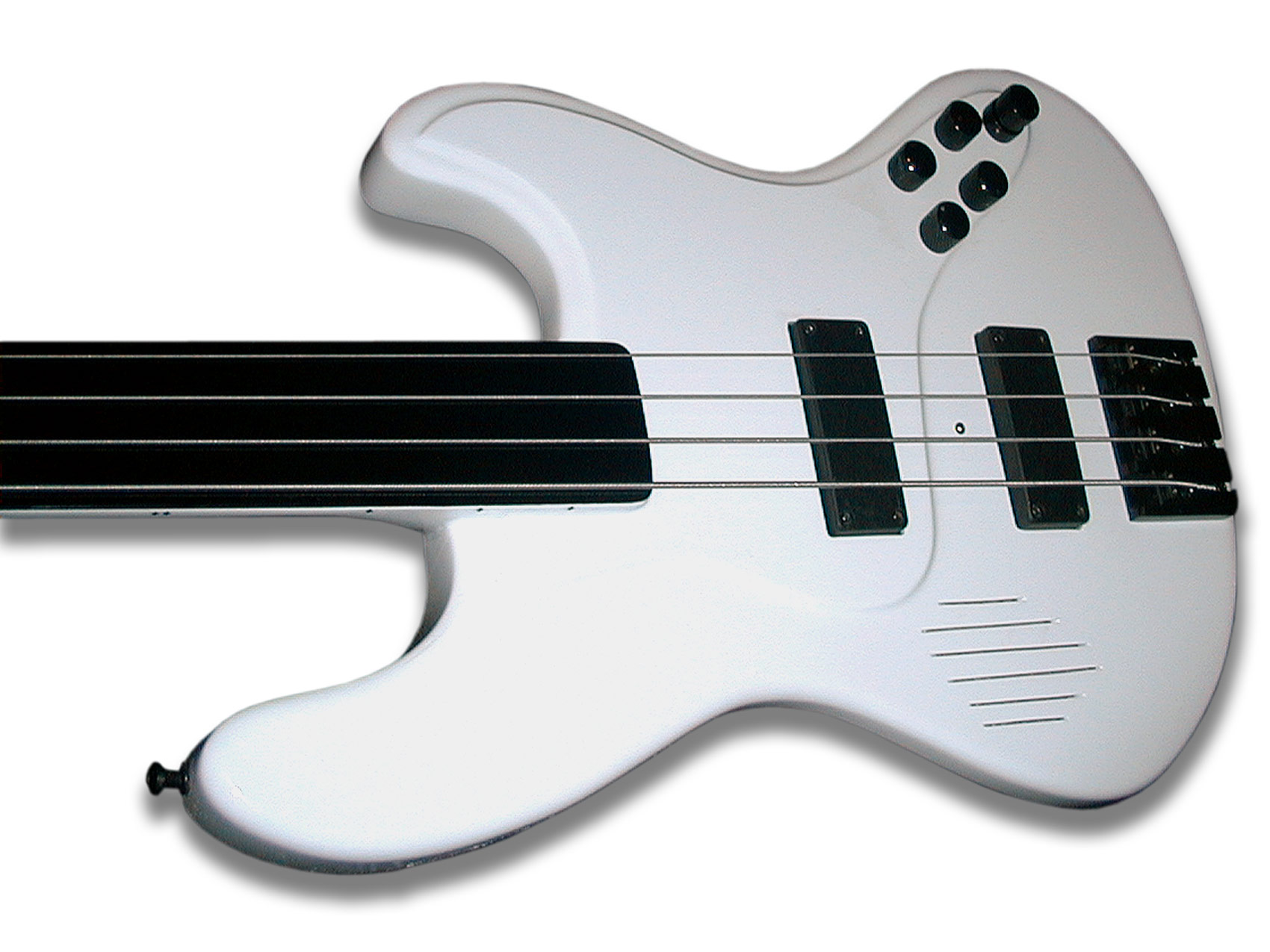 Soundholes are one of the many custom options. Besides the louder acoustic tone, they slightly reduce the typical compressed mids, but not by a huge factor. They can come in various shapes.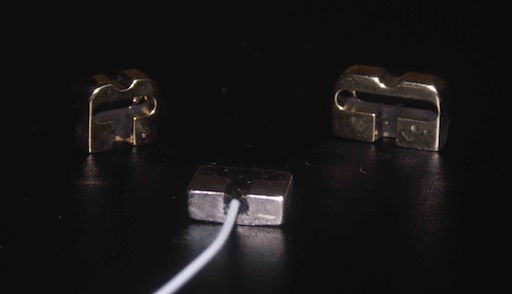 We just added a new piezo-system to our possible range of pickups. These new ones - developed with and manufactured by ETS - are fully integrated into the string-blade, as close to the string as possible. Piezo-systems are known to have reliability issues, but we managed to get rid of all moveable parts, by sealing the piezo and all contacts into an epoxy-filled cavity. Some first sound samples are here. We combine these with our BassXX Piezo preamp with separatebly adjustable string volumes.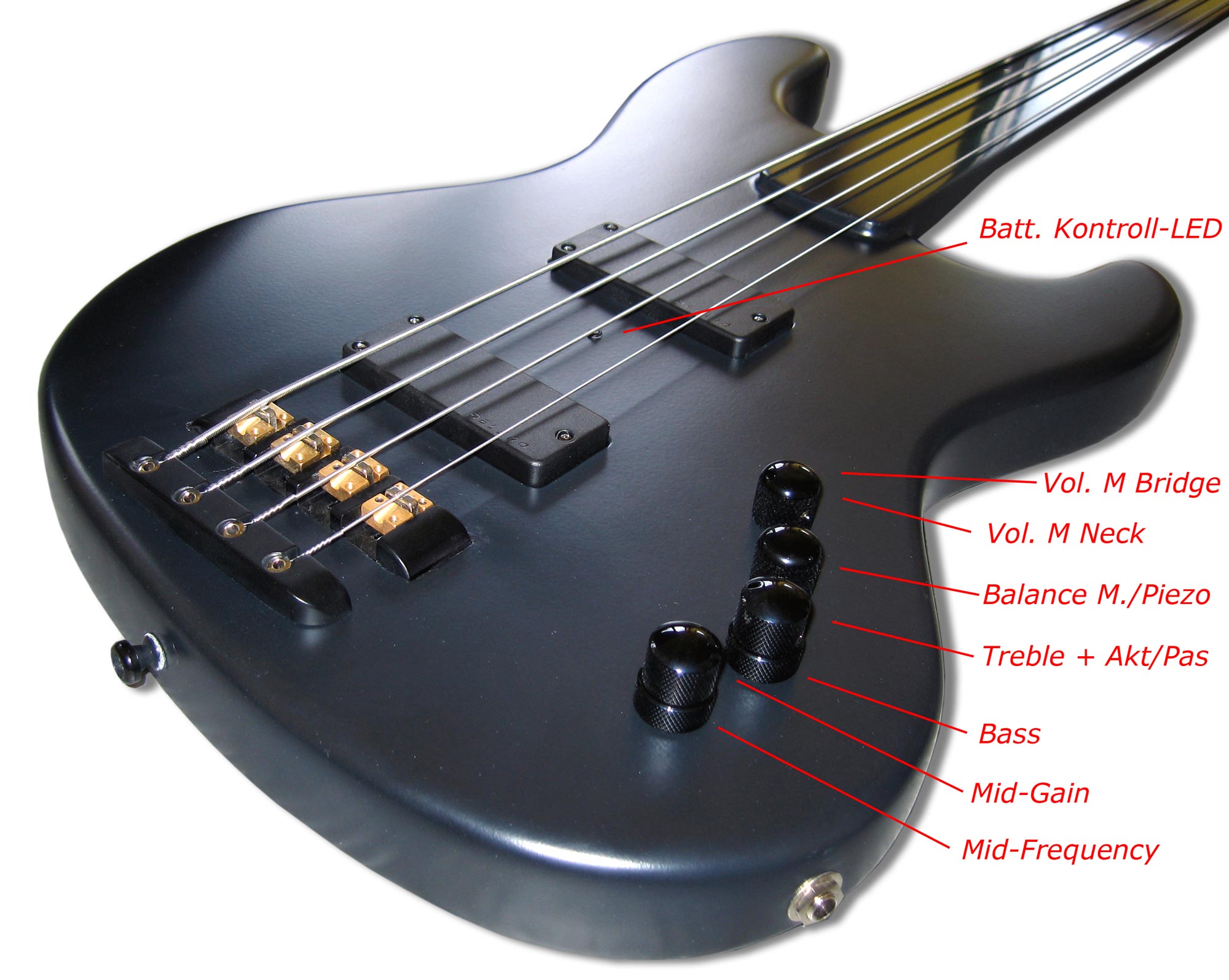 The BassXX is a 3-band preamp with parametric mid-control. It is an extremely musically and versatile tool, not a power-amp to rise overall volume, nor is it there, to correct the tone.
Of course, it does have a true bypass for passive mode. The battery-control-LED warns you approx. 2 hours before your battery is dead. The one on the left has the full "package", incl, piezo-system. Of course, there are also ordinary passive versions available