The BassXX Power unit is the very same battery indicator as in our BassXX preamp, just as a separate module
One of the most important things for a gigging musician is reliability - as should be true for any professional tools. Getting into battery trouble while performing can be easily avoided by using this little tool in you active basses or guitars. It constantly monitors the state of your battery and keep you informed via one small blue LED. Concentrate on your gig, while it does nothing. Once it starts to flash, you still have approx. 2 hours of undistorted playing time left. This is usually enough to finish the gig…
This unit can be easily retrofitted to any 9V or 18V battery-powered active instrument - not just bass and guitar.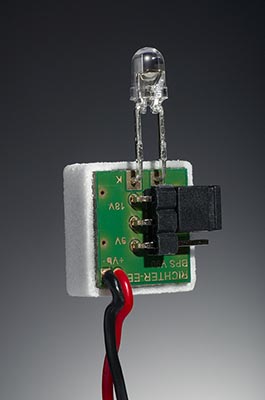 Pricing is 21,-Euro net, 25,-Euro incl. 19%VAT
Also, more infos on this website: